We use Research, Technology & Skilled Experts to initiate growth, increase revenue & build strong brands.
Marketing Automation Technology • Advanced Marketing Apps • Digital Marketing Platform
Competitive Research & Analysis • Aggressive Strategy • Detailed ROI Data & Reporting
Our Advanced Software allows us to pull, monitor and protect your reputation everywhere online at all times.
Weekly Executive Reporting
• Listings
• Advertising Intelligence
• Reputation Monitoring
• Social Reporting
• Competition
• Review Management
• Website Reporting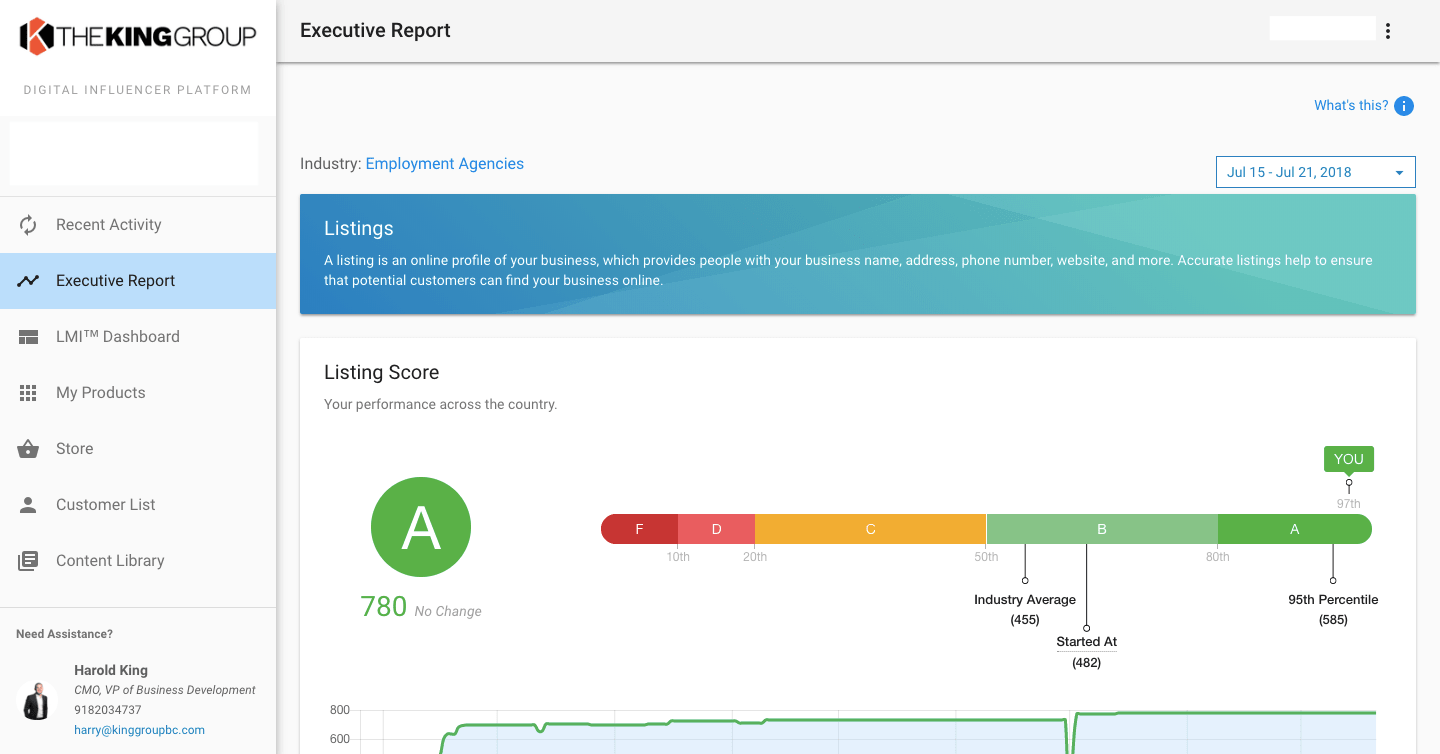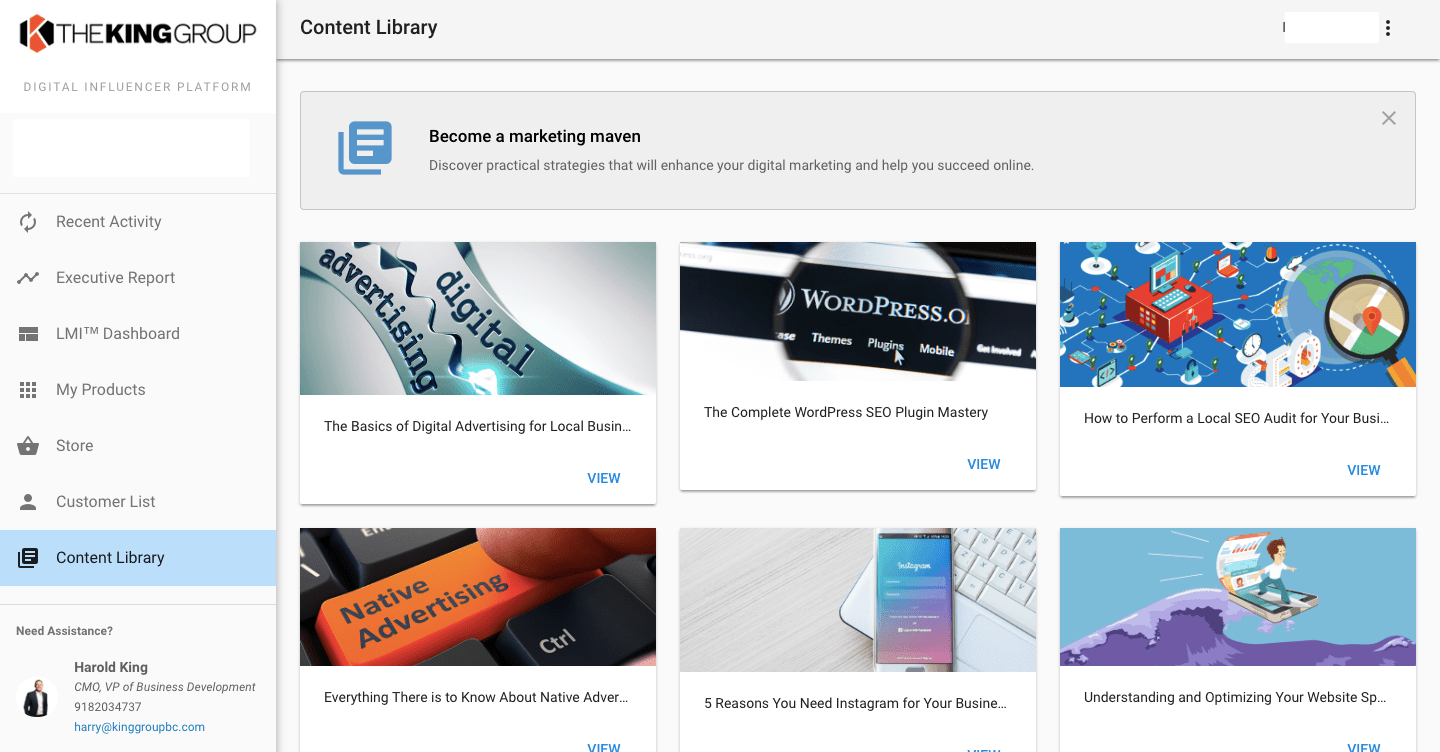 Content Library
Become a marketing expert and stay up to date with the latest technology, trends and strategies being used by businesses all over the US.
 LMI Dashboard
Constantly monitor your company and get specific knowledge on the areas that your company needs improvement online.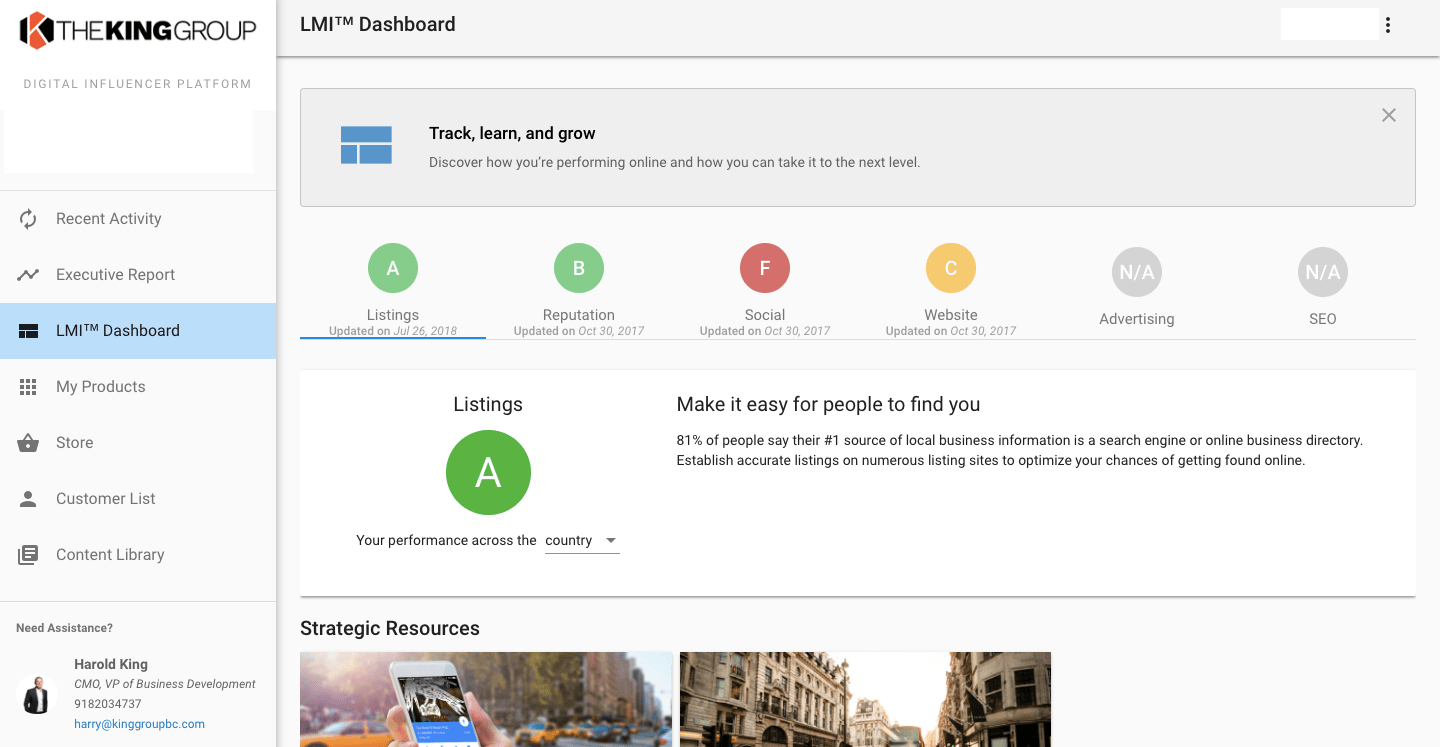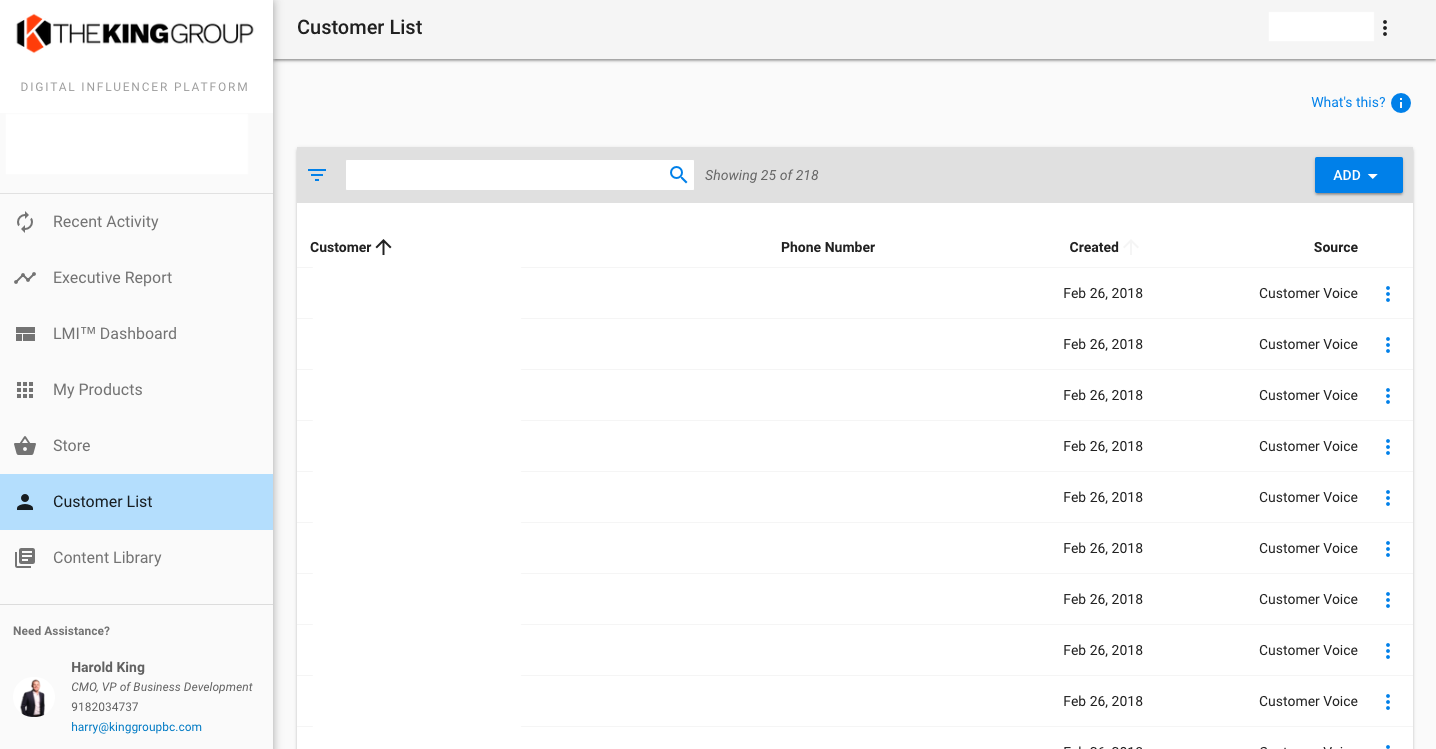 Customer List
Easily manage your customer list and add them to individual marketing apps and campaigns.
Those unsure about social media monetization can learn more about the mistakes they'll want to avoid and how they can approach online branding.
Having your marketing director manage everything is a recipe for disaster. Here's why you need to hire more than one professional to succeed in advertising.
The King Group helps consumers identify the marketing technology needed to grow small businesses through user statistics.