Solutions
We use technology, research and skilled experts to help you GROW.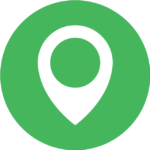 Listing Builder
Increase local listing citations so you will be found everywhere consumers are looking.
Learn More!
With Listing Builder, you can establish accurate business listings across the web, increasing your chances of getting found in local search.
Packed with four powerful presence management tools—Google Insights, Listing Sync, Listing Distribution and My Listing—Listing Builder is the most comprehensive business listing solution on the market.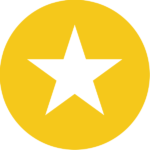 Reputation Management
Manage your online reputation.
Learn More!
Reputation Management shows you what people are saying about your business and improves your visibility in local search
Every minute, businesses are being shaped by consumers who are exchanging dialogue and sharing reviews about them online. And since 97% of consumers find local business info on the web, business owners need a way to see what their customers are saying and manage their reputation.
Reputation Management shows businesses what people are saying about them, improves their visibility in local search, and provides progress reports to prove your agency's worth.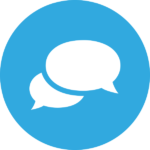 Social Marketing
Simple & scalable social media management for agencies.
Learn More!
One place for all of your social media
Social Marketing is a tool made for agency-to-client collaboration. Allows anyone from our team to manage local business social media accounts in a transparent way. With an all-in-one composer and a post-scheduling calendar, we can efficiently plan social media posts to Facebook, LinkedIn, Twitter, Google+, and Google My Business. Also, with a stream of engaging industry related content it's easier than ever come up with something great to post. We can even generate local leads for you, with a Twitter lead finder that monitors keywords within your local area.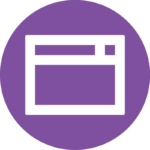 Website Pro
WordPress hosting on Google Cloud Platform.
Learn More!
Build Google-fast WordPress sites for any business
Website Pro hosts your WordPress websites with the most trusted source on the internet—Google Cloud Platform. Website Pro utilizes state of the art infrastructure. This means your sites will always be secure and protected, be Google-fast, and scale to fit any business Website Pro eliminates time intensive technical backend work with streamlined one-click hosting setup, restores, and imports. Plus, Website Pro is part of our platform. One login gives you access to reporting and supplementary digital products that are ready to sell!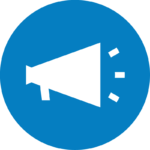 Digital Advertising
Online advertising that delivers real-life business results—with proof.
Learn More!
Cutting-edge managed AdWords, Facebook, Display, and YouTube advertising
It's true: paid advertising is a foundational element to any local business's marketing stack. It's often the way consumers first discover a business and learn more about the products and services they offer. Television, radio, and billboards aren't going away completely; they're now being supplemented with cutting-edge search, social, and display advertising technologies. With our fully managed service, you get the perfect recipe for improving your retention and revenue. The best part? you see real results. Impressions, clicks, and even things like real world store visits and phone calls — all delivered back to the business to help them see their return on investment.